design research | vision building | image creation | speculative design | design fiction


GOLDEN GATE ENERGY
Golden Gate Energy explores the transition from non renewable to renewable energy, specifically possible downstream effects of current and worsening issues with energy transmission and climate change.


Widespread secondary research into climate change and renewable energy uncovered plans for an updated centralized grid, alternatives like micro grids, and the serious challenges climate change presents to these updates.

The most interesting challenge though, was not in Energy Generation, but in energy transmission.

In a renewable energy grid, power must travel longer distances, necessitating new transmission lines. Transmission lines must also stand up to extreme weather events caused by climate change.

While these issues are well known, securing funding, government approval, and community support for transmission line projects is incredibly difficult.

What energy systems might arise if this pattern of stalled action continues?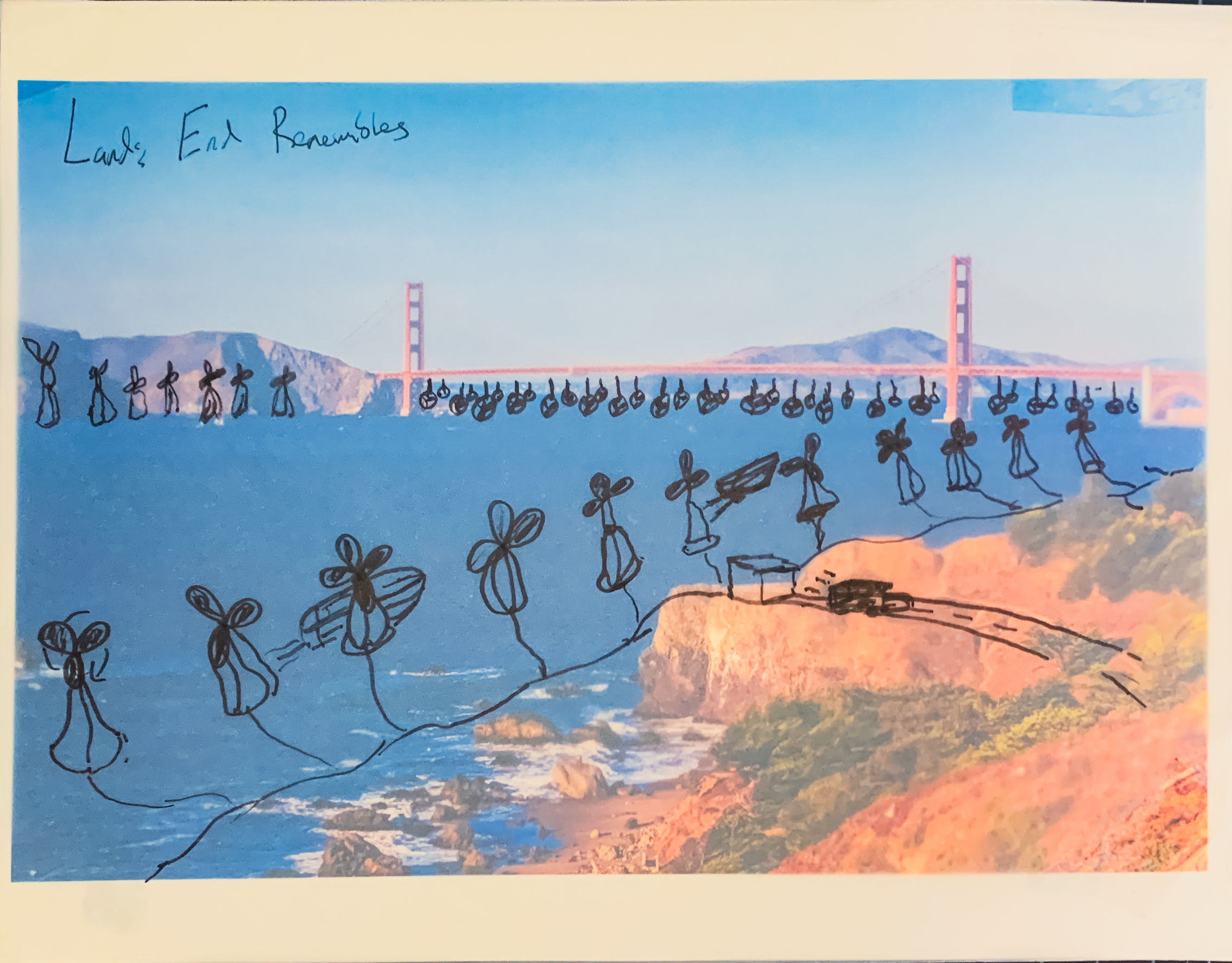 To better understand this question I created Golden Gate Energy, an imagined energy company based in the heart of San Francisco. Through renderings of GGE's modes of operation, advertising materials created to convince the citizens of San Francisco to approve the project, and scientific articles, the company is meant to represent the issues we currently face and how these issues could influence culture and daily life.