design research | design fiction | vision building
GREEN PAGES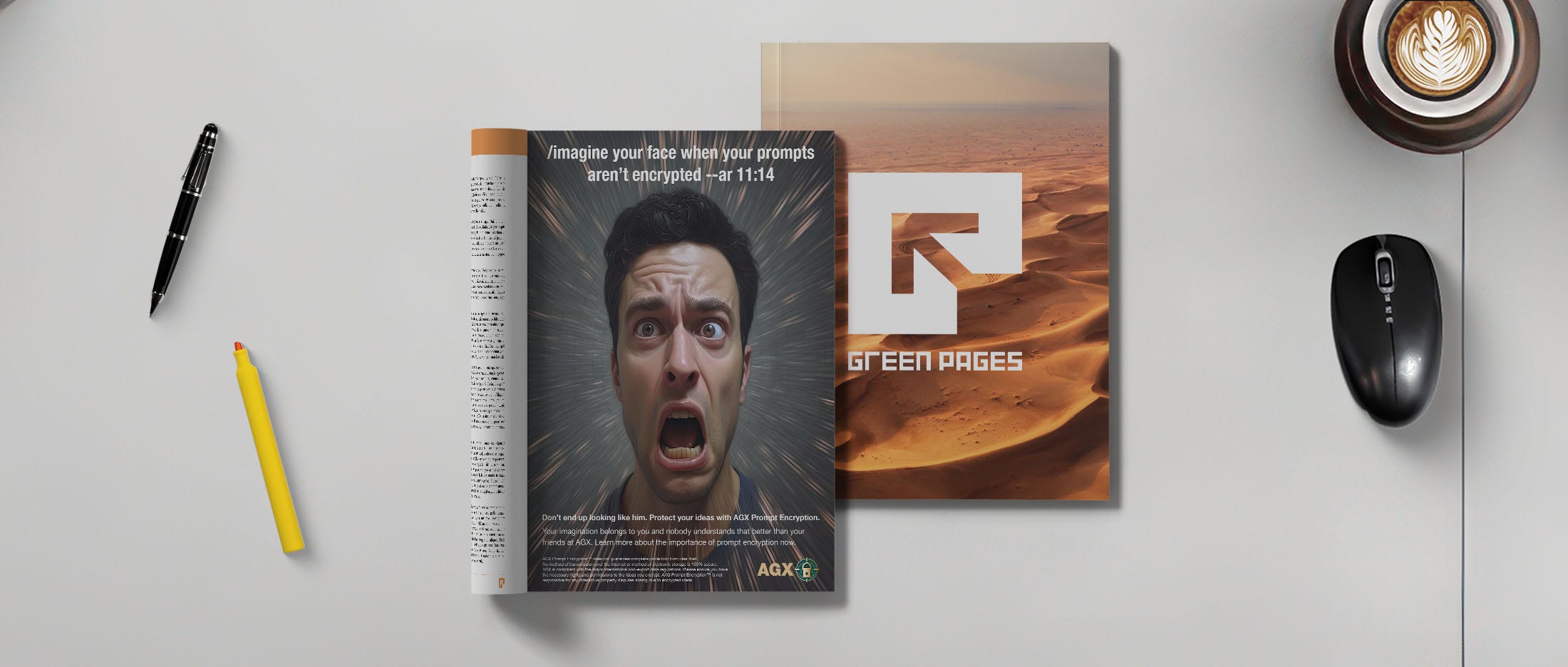 image from Dre Labre's Design Fiction Daily
Green Pages is part of the Magazine from the Future collection from the Near Future Laboratory set to be released in 2024.
Combining my boots on the ground experience working on sets for six years with my skills in design research, design fiction and more, the project takes an in depth yet approachable look into the future of the Media and Entertainment industry.
The publication is a collection of short and long form articles and advertisements from the future, functioning as a way to imagine and digest the many future possibilities of an industry primed for change at all levels.
As the Showrunner of the project, I am responsible for collecting and editing ideas, writing articles, designing advertisements, editorial design, working with printers, budgeting, marketing, distribution, and coordinating a team located everywhere from Japan to Germany.
The Green Pages team includes Julian Bleecker, Florian Lohse, Dre Labre, Taryn O'Neil, Zach Johnson, Camille McCrae, Jill Lehman, Racquel Narciso and more.
If you're curious about the magazine, please shoot me an email or
schedule a meeting with me.